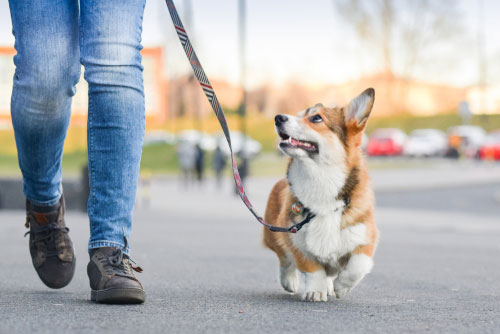 If the word "walk" triggers tippy-tap paws and excited tail wagging from your dog, call Hound About Town to take them on a walk they'll absolutely love! We're available for dog walking services throughout Apex, Cary, New Hill, and nearby surrounding areas, and we enjoy walking almost as much as your pup does. Whether it takes a journey to tire them out or they just like a jaunt around the block, we'll make sure your dog's time on the leash is enjoyable. For pet owners, our dog walkers will make sure your pet's walk is followed by a much-needed nap!
Safe Dog Walking Practices
We know how stressful it can be to trust your furry friend to a dog walker—especially if they can be a little excitable! Let us put your fears at-ease. We always keep your dog leashed and well-controlled, while giving them the freedom to sniff, mark and walk comfortably. For the safety of your pets, we avoid interaction with other dogs and people to focus on the walk. In case of inclement weather we will shorten time outside with a potty break and substitute with inside playtime and cuddles.
At home pet checks!
Transitioning from remote work to working in an office can be stressful for both you and your pet. Whether you are continuing to work from home or transitioning back to the office, we have you covered. Our dog walkers are now offering in-home pet checks! Hound About Town will come and check in on your pets, ensure they have water, take them for a potty break, and give them some love.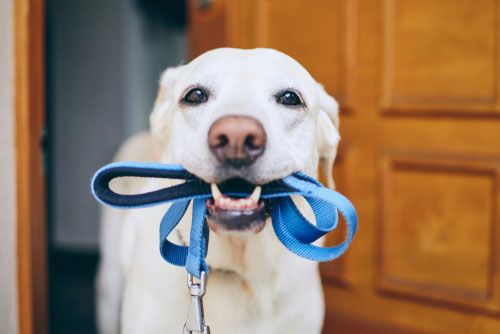 "Want to go for a Walk?"
If your dog perks up and gets excited hearing these words, call Hound About Town. We're up for dog walking services anywhere throughout Apex, Cary, New Hill, and nearby surrounding areas and have the experience to keep your dog safe on a walk that helps them burn off some of their excess energy. Contact us today at 828-553-9910 to discuss pet sitting and dog walking service schedules and appointments.